In view of the COVID-19 pandemic, IEEE MetroSea 2021 has been moved to a fully virtual conference. The online platform will be a virtual environment where the attendees can present the paper and can participate in all sessions and activities that will be organized.
Authors are requested to participate to the Sessions scheduled in the Technical Program, which are meant to be an opportunity for live discussion. Authors will do the presentation from their own computer (or other suitable device), while sharing their screen and talking, then discussing with the participants. Authors will have 15 minutes to give a presentation of their contribution followed by up to 5 minutes for questions and answers.
PRE-RECORDED PRESENTATIONS
For each accepted paper the platform requires to submit a pre-recorded presentation through EasyChair by September 30, 2021.
We request you to prepare and upload a video of your presentation, consisting of a brief introduction with webcam, if desired, followed by voice over slides for your presentation.
Our recommended approach to record a compatible video from content displayed on your computer screen and voice recorded via the computer microphone, is to record the presentation using Zoom, available to users on most platforms.
Instructions for recording your presentation with Zoom:
https://ieeetv.ieee.org/ieeetv-specials/recording-your-presentation-with-zoom
Please save your presentation as an MP4 file (maximum size 100MB).
VIRTUAL PRESENTATION TEMPLATE
PowerPoint Template is available for MetroSea 2021 [DOWNLOAD PPTX]
VIRTUAL PRESENTATION UPLOAD
To upload the final paper, authors must login to EasyChair, as "Author". Select your submission in the top bar menu;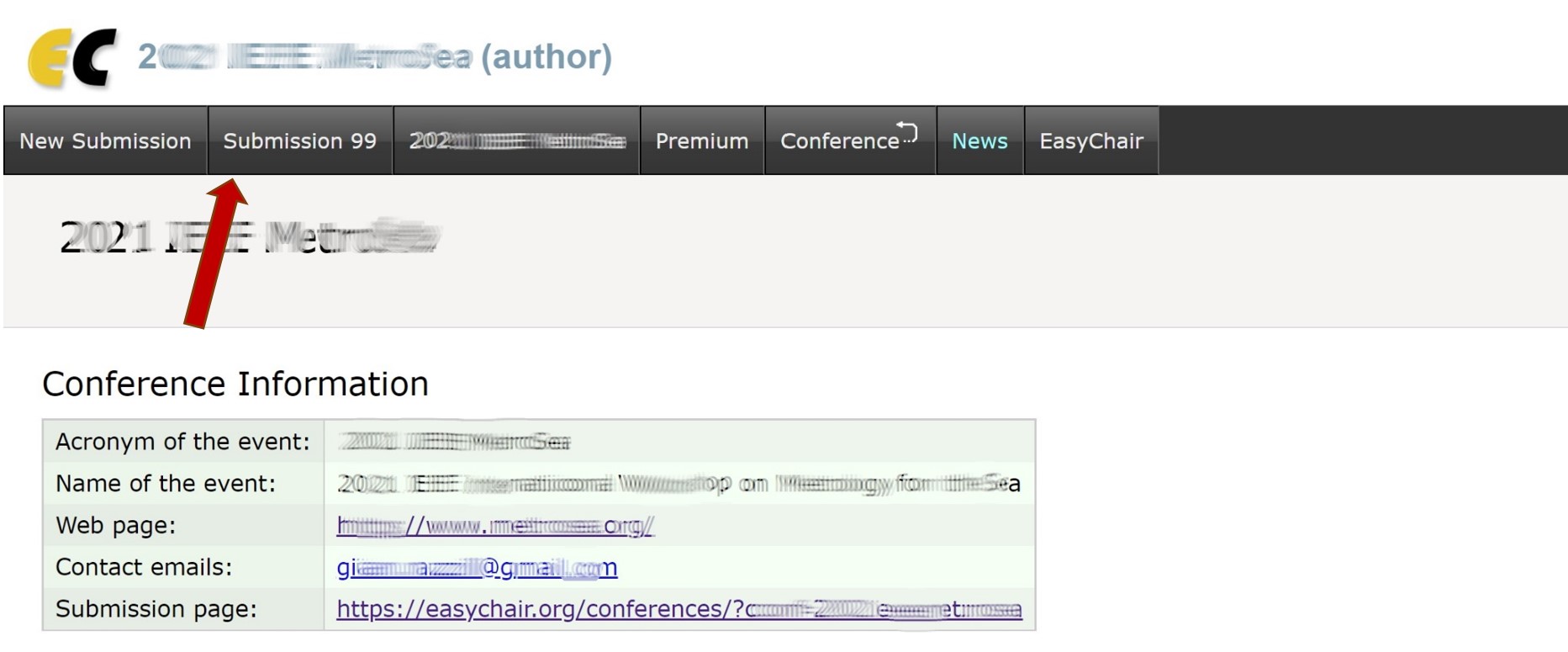 Click on "Add or update files" in the right column menu;


Upload your pre-recorded presentation in the field "Virtual Presentation" (max size 100 MB). Then click on Submit;