ACCOMPANYING PERSONS PROGRAM
The following tickets can be purchased in the Registration Form.
TICKET

--In advance--

Until September 10th, 2017

--Late--

After September 10th, 2017

Gala Dinner Ticket

€ 40

€ 40

Welcome Party Ticket

€ 20

€ 20

Thursday Lunch Ticket

€ 20

€ 20

Friday Lunch Ticket

€ 20

€ 20

Visit to "Marine Turtles Research Centre" (cost for shuttle)

€ 10

€ 10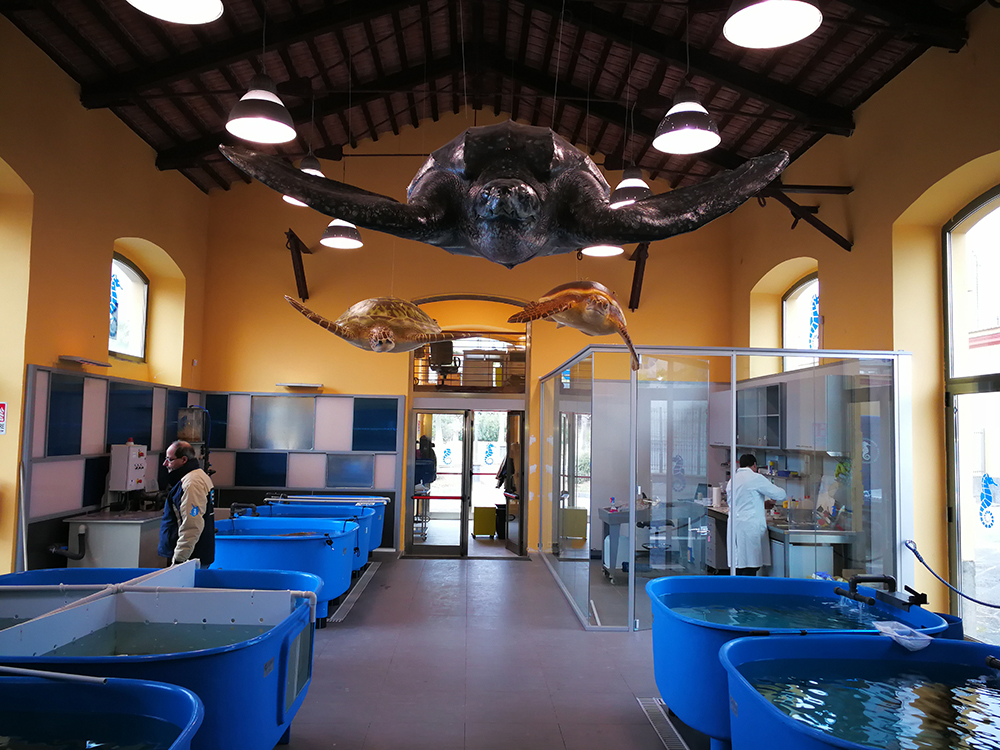 Visit to "Marine Turtles Research Centre"
The "Marine Turtles Research Centre" of the Stazione Zoologica Anton Dohrn is located in the Municipality of Portici.
The structure is spread over 600 m
2
covered and 7000 m
2
outdoor and is an exceptional example of urban redevelopment.
The Center has advanced laboratories for environmental and biological analyzes, a veterinary and radiology clinic, a rich didactic
exhibition, two multimedia rooms, and of course the areas dedicated to the treatment and rehabilitation of marine wounded
The shuttle bus will be provided fron the Conference site to Marine Turtles Research Centre. The cost of the shuttle service is euro 10,00 to be added to registration fee, or to be paid at registration desk.

The Sea Turtle Recovery Centre started its research activities in 1983, in response to the growing number of specimens of sea turtles recovered stranded or debilitated or injured because of the interaction with human activities at sea.
The Centre is authorized by the "Ministero dell'Ambiente, del Territorio e del Mare" (Ministry of Environment) to handle sea turtles (otherwise prohibited according to the D.P.R.
357/97).
The Recovery Center is the regional representative for the conservation of sea turtles and collaborates with agencies and Italian and foreign institutions to
promote the protection of these important flagship species.

The "Gulf Observatory of Naples" of the Stazione Zoologica Anton Dohrn for the study of the marine ecosystems of the Gulf of Naples represents the symbol of cultural revival aimed at environmental education for the recovery, proper management and safeguard of the marine environment. The primary objective of the Observatory is to contribute to the achievement of the Good Environmental State of National Interest Bonification Sites and the entire Gulf of Naples in compliance with European legislation known as the Marine Strategy adopted by the Italian State.